The TEPCO Group has identified four categories for organizing long-term issues that need to be addressed and measures for creating value: Fukushima responsibilities, business strategies, business foundation, and social responsibility. The financial impact and importance (materiality) of each of these issues are assessed in order to identify key business issues to be addresses by the Board of Directors.
In FY2020, 19 material issues were identified for which specific numerical targets were set and these issues are being managed based on these targets.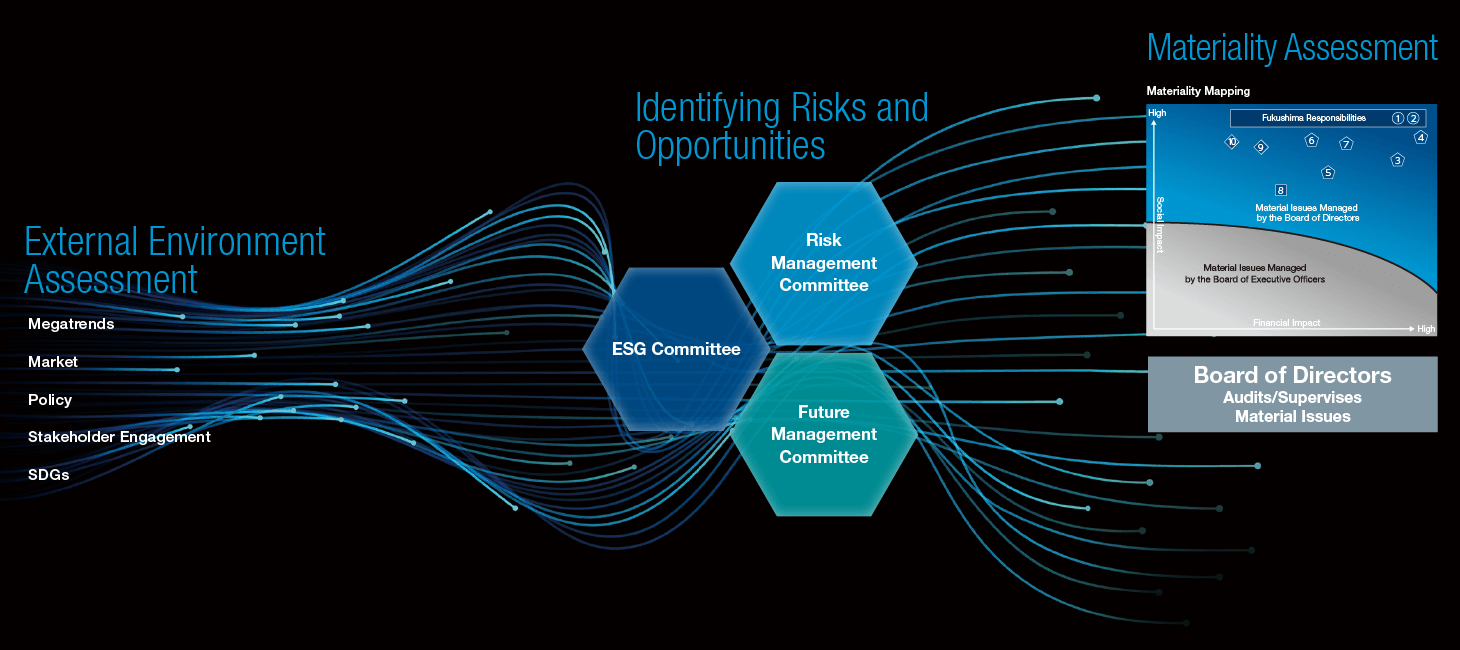 External Environment Assessment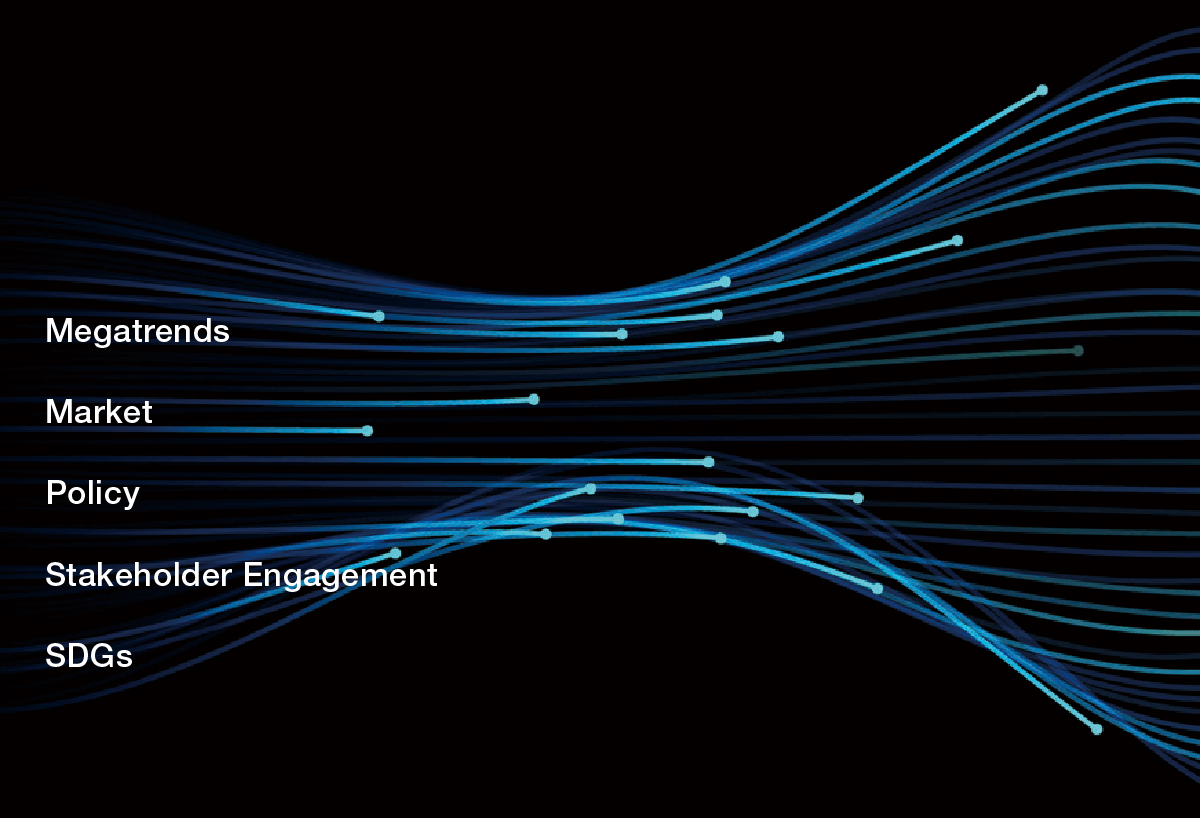 The environment surrounding the energy industry has changed dramatically as society has become more concerned with sustainability and SDGs. In order to adapt to these changes in our business environment, we are incorporating the opinions of stakeholders, such as shareholders, institutional investors, customers, and residents of the regional society, etc., into our assessments of the external environment in addition to looking at megatrends and market/policy trends.
Identifying Risks and Opportunities
Important business risks and important opportunities are analyzed, identified and discussed by the Risk Management Committee and Future Management Committee, respectively. And, the ESG Committee discusses issues of significant social interest, such as ESG and sustainability, etc., that should be addressed by management.
Materiality Assessment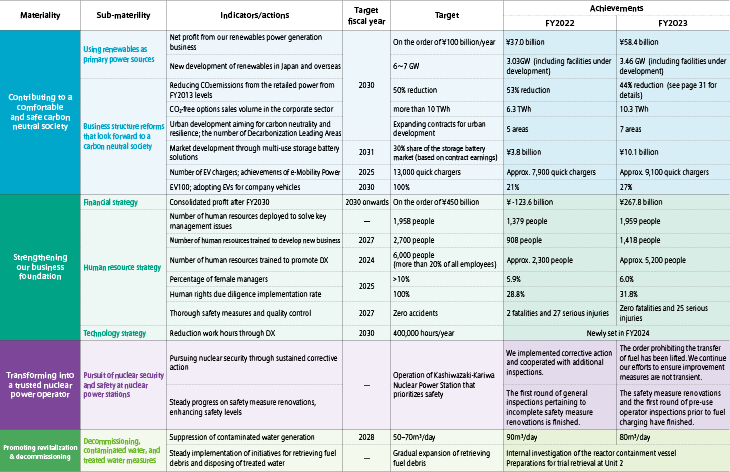 Materiality Mapping
The materiality of key issues is assessed from two perspectives, social impact and financial impact. The TEPCO Group's most important mission is to fulfill its responsibilities to Fukushima. Therefore, "Fukushima responsibilities" has been identified as having the most social impact. Management issues that have a large social and financial impact are selected by the Board of Directors, which audits and supervises them.
Material Issues Managed by the Board of Directors in FY2020
19 material issues were identified during FY2020 and specific numerical targets were set for each. In addition, executives responsible for each of these material issues were selected, and of the degree of achievement of these targets is one of the factors examined when determining performance-based remuneration. FY2020 performance was referenced when setting the targets in the 4th Comprehensive Special Business Plan.