Health and Productivity Management
Basic Policy
~TEPCO's Health Declaration~
We believe "physical and mental health" is the most important thing keeping our employees and their families happy, and enriching their lives. Working with a sense of satisfaction, motivation, and vitality is necessary to lead fulfilling lives, and creating a healthy workplace where workers are satisfied is the goal of "health management."
Keeping employees lively and productive leads to improvements in corporate performance and corporate value, and enables us to fulfill our "responsibility to Fukushima".
Initiative Management
In order to ascertain and manage the health of each employee in detail, we have industrial doctors/nurses (public health nurses/nurses) and mental health doctors/clinical psychologists, etc. in each health management office.
On July 2018, we newly established a "Health Promotion Center" in TEPCO HD's Business Solutions Company to strengthen our health management system. This center collects and analyzes issues related to the health of all employees, investigates and compiles examples of advanced initiatives outside the company, and deliberates measures that will further contribute to health management.
Primary Initiative
Check-ups and stress checks are opportunities to ascertain our physical and mental condition. The results of check-ups are reviewed by industrial doctors/nurses, and detailed health guidance and interviews are provided as necessary. Through these efforts, we are working to prevent disease and detect early symptoms of serious diseases in order to prevent them from worsening.
We have selected three countermeasures to actively develop in coordination with the Tokyo Electric Power Health Insurance Association from the measures set forth by the Ministry of Health, Labor and Welfare to promote health: Lifestyle-related disease countermeasures, Mental health countermeasures, and Smoking countermeasures.
Videos on Health Management
Videos on health are streamed on the company's intranet in order to promote health management. Some examples are, "Losing weight with a doctor's guidance," "How to stop snoring and eliminate chronic insomnia," and "How to improve mental health."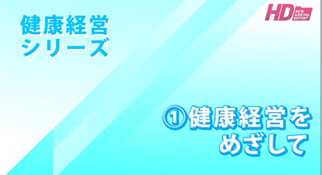 Videos on Health Management II
In order to promote health, in-house videos on simple ways to energize your body are streamed on the company's intranet. The video series shows workers short exercises to relieve stiff shoulders and back pain, and strengthen their immune systems, etc.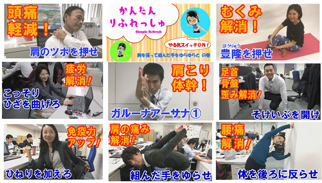 Health Guidance by Industrial Nurses
Health guidance is provided by nurses in each health management office to promote a healthy lifestyle and prevent lifestyle-related diseases.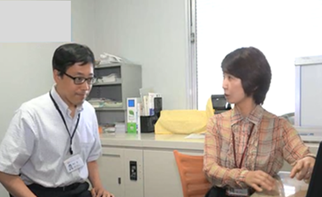 Mental Health Lectures for Office Managers
In order to prevent mental health problems, lectures by industrial doctors and specialists are given to office managers who are in charge of line worker care.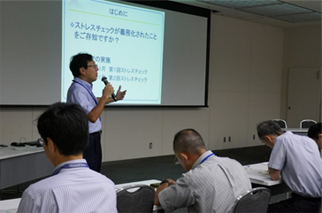 Yoga Classes by In-house Yoga Instructor
Yoga Classes by In-house Yoga Instructors are offered to promote health and in-house communication.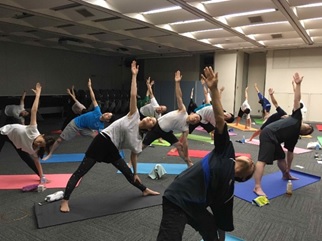 Health Insurance Association
We are promoting good health in cooperation with the TEPCO Health Insurance Association.