Higashidori Nuclear Power Station
Construction Plan Overview
Since Japan is not rich in energy resources, we need to import most of them to meet our domestic energy needs.
However, countries around the world struggle to ensure a stable supply of energy resources and create low-carbon societies since energy consumption is on the rise, natural resources are being depleted, prices vary according to the current situation in the world, and the environment is deteriorating due to air pollution, global warming, and other factors linked to the use of energy resources.
Under these circumstances, it is essential to actively promote the "best mix of power sources" with a focus on nuclear power sources that ensure an optimal balance between stability, environmental performance, and economic viability. This is to ensure a stable supply of electricity in the long run while reducing the influence of the current energy situation in the world and protecting the environment.
Nuclear power is going to play a particularly important role in our mission to create a low-carbon society since nuclear power stations do not emit any carbon dioxide when generating power.
Our company is committed to guaranteeing energy security and tackling the issue of global warming. We believe Higashidori Nuclear Power Station is going to be an essential power source for ensuring a stable supply of electricity.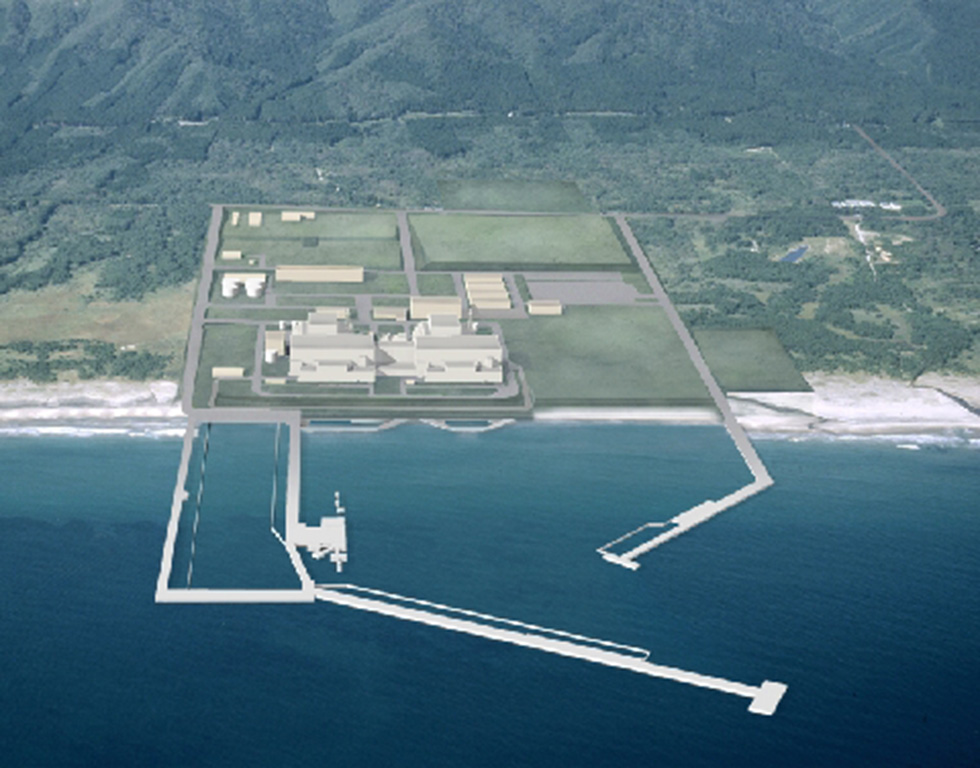 Name
Higashidori Nuclear Power Station
Location
Odanosawa, Higashidori-mura, Shimokita-gun, Aomori or an adjacent location
Site area
Approx. 4.5 million square meters
Output
Unit 1
1,385,000 kW
Unit 2
1,385,000 kW
Reactor type
Advanced boiling water reactor (ABWR)
Fuel type
Low-enriched uranium
Start of construction
Unit 1
January 2011
Unit 2
TBD
Operation start date
Unit 1
TBD
Unit 2
TBD
The planned location for building the power station is in Higashidori-mura on the Shimokita Peninsula. The eastern side of the station is going to face the Pacific Ocean.
The plot is located on almost flat terrain, stretching approximately 3 km along the coastline and reaching inland approximately 1.5 km.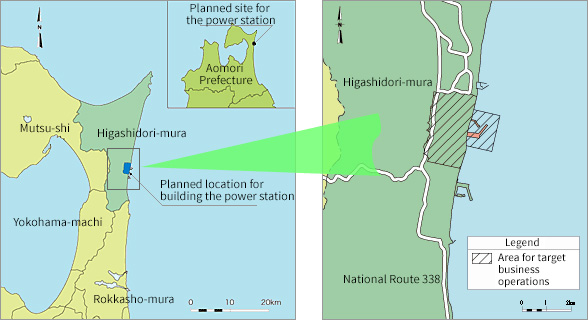 Construction Work Progress
Construction Work Details
In December 2010, we obtained the permission to install reactors in Unit 1 of Higashidori Nuclear Power Station. The application for approval of construction plans (first time), which was submitted on the same day, was approved on January 25, 2011, after which the construction work started.
Afterwards, we began preparations for the actual construction work (foundation excavations for the reactor and turbine buildings and similar work). However, when the Tohoku-Chihou-Taiheiyou-Oki Earthquake struck Japan on March 11 of the same year, we temporarily halted the construction work, which was scheduled to start in April of that year, and focused on getting the situation at Fukushima Daiichi Nuclear Power Station under control. The construction work has not been resumed yet, since the efforts of our entire company are still concentrated on providing compensation for those affected by the disaster and stabilizing the facilities at Fukushima Daiichi Nuclear Power Station.
We are currently taking the necessary measures to maintain and manage the facilities under construction at the site as well as to ensure their safety and preserve their quality.
The overall progress of the construction work was at 9.7% at the end of March 2011.
Construction Work Progress
Date
Application Details
Construction Work Details
/tr>>/>/tr>>/>
March 2006
Application for designating a location to develop essential power sources submitted
September 2006
Location to develop essential power sources designated
Application for permission to install nuclear reactors in Unit 1 submitted
Government safety reviews started
December 2006
Preparation work started
December 2010
Government safety reviews completed
Permission to install nuclear reactors in Unit 1 obtained
Application for approval of construction plans (first time) for Unit 1 submitted
January 2011
Approval of construction plans (first time) for Unit 1 obtained
Construction work started
Since March 2011
Construction work halted
Before construction work preparations started in November 2006

Full view of the construction site in July 2011

Construction site in October 2011

Building port facilities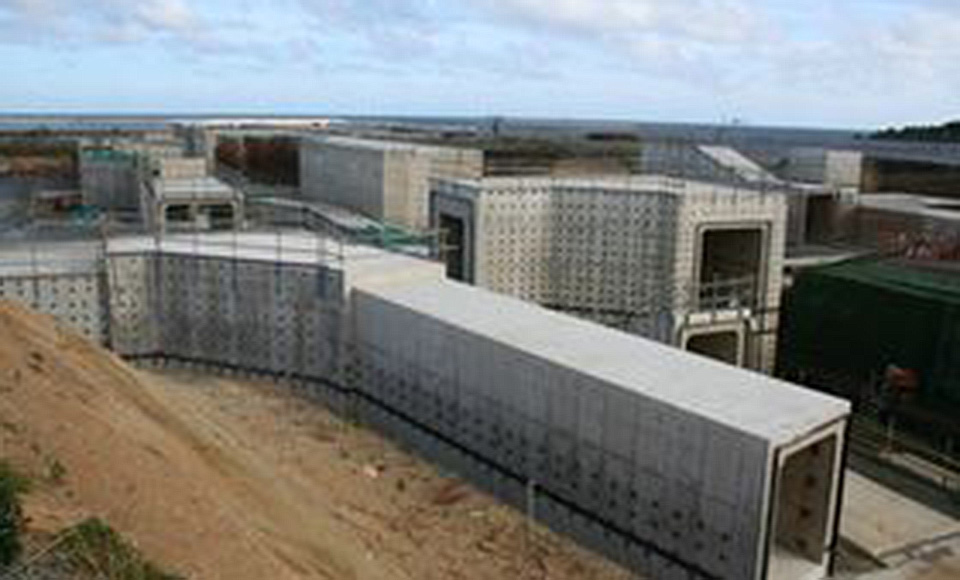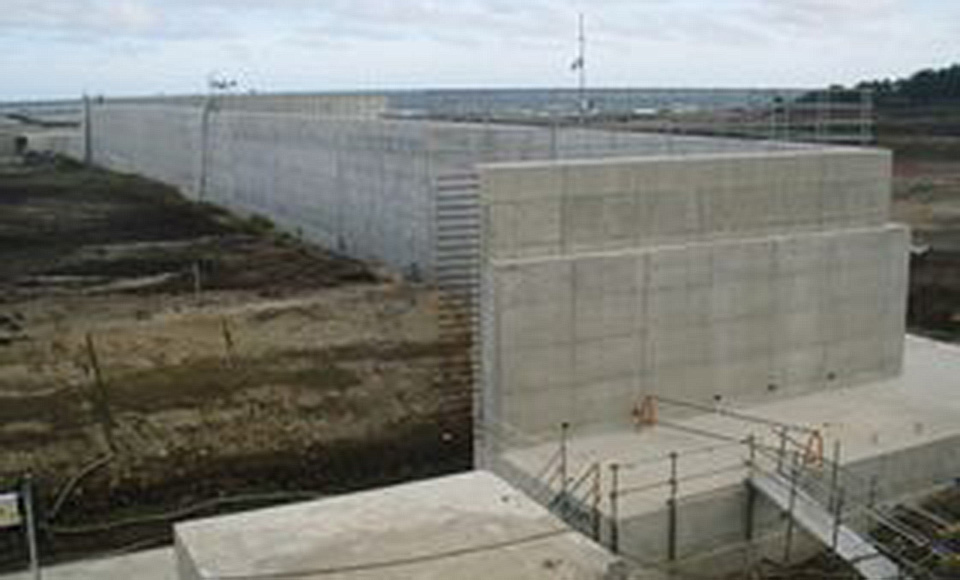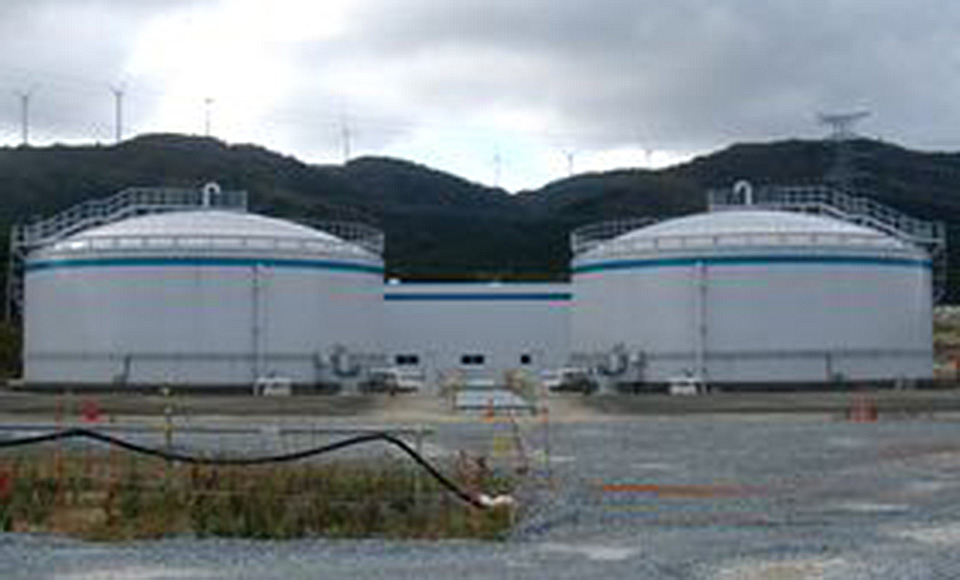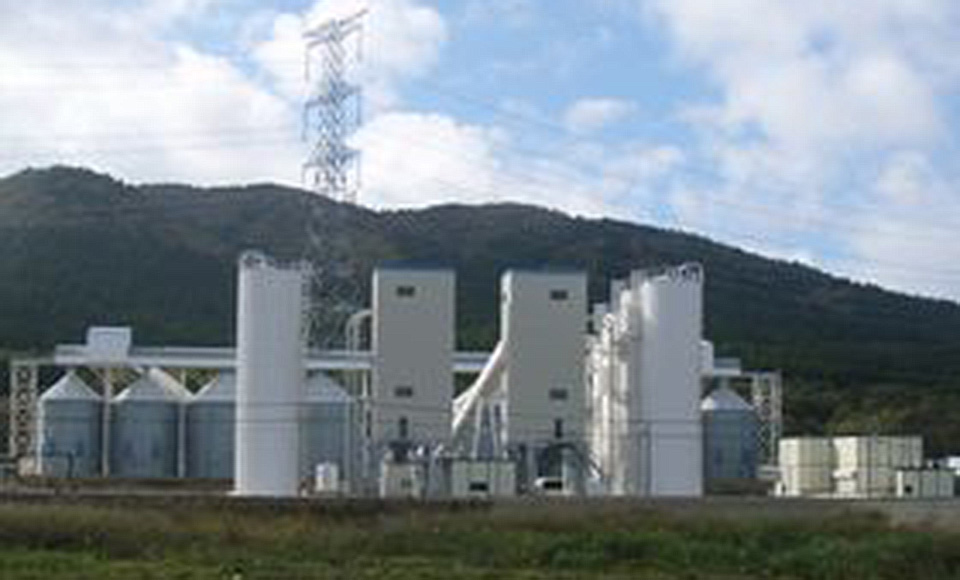 *

Ducts
These concrete structures house cables that transmit electricity generated at the power station or pipes for water and steam utilized at the station.

*

Retaining walls
These walls retain soil and serve to keep the ground level around the reactor and turbine buildings or other facilities at 10 meters above sea level.

*

Water treatment building
This building houses equipment for filtrating water from rivers and similar facilities.

*

Filtered water tank
This tank is used for storing water filtered in the water treatment building.

*

Concrete production facilities
These facilities are utilized to produce large amounts of concrete used for the construction of the reactor and turbine buildings and other structures.