TEPCO's Endeavors
- innovative business -
Innovative Business
TEPCO and its innovative business
- History and Positioning of the New Growth Task Force -
Initially, the New Growth Task Force was established in order to focus on the general future direction of the company as a corporate entity.
With the current revolutionary adoption of 5D in the global electric power industry, it is difficult to maintain and expand our current electricity business model that involves mass power generation and transmission. Under such circumstances, we transformed the New Growth Task Force to accelerate our efforts to delve into these new areas. In our efforts to reform our electric power business, the New Growth Task Force has been positioned to cover areas of the portfolio where the core operating companies are not implementing initiatives. This helps our company to survive in such harsh conditions and prepares us for various risks while continuing to transform during the business expansion.
Electric power companies in Europe that implemented structural reforms at an earlier time than our company have an increased awareness of an impending crisis that the traditional large-scale generation and transmission business model will become obsolete due to digitization as well as element technology and businesses in the fields of expansion of renewable energy, decentralization, and battery technology. Our company also believes that it is important to implement similar initiatives while sharing an awareness of the inherent problems that the industry is facing.
Specifically, we are working toward new challenges such as the development of a blockchain-based electric power trading platform, the drone highway plan, high-speed PLC, and overseas venture investment.
- Overseas Venture Investment -
In order to mainly acquire and accumulate a wealth of strategic knowledge, we are carrying out investigations, evaluations, and investment activities for venture companies.
Specifically, our investments include Moixa Energy Holdings Ltd. which supplies residential solar power generation system and battery storage technology and enables virtual power plants (VPP) for optimal operation in household applications. We also invested in Via Science, Inc. which provides analysis based on machine learning and AI technology, as well as Conjoule GmbH (collaborative project with innogy SE) which is aiming to create peer-to-peer electrical power trading based on blockchain technology.
In the future, we plan to search for new venture companies and investigate further business development both in Japan and overseas.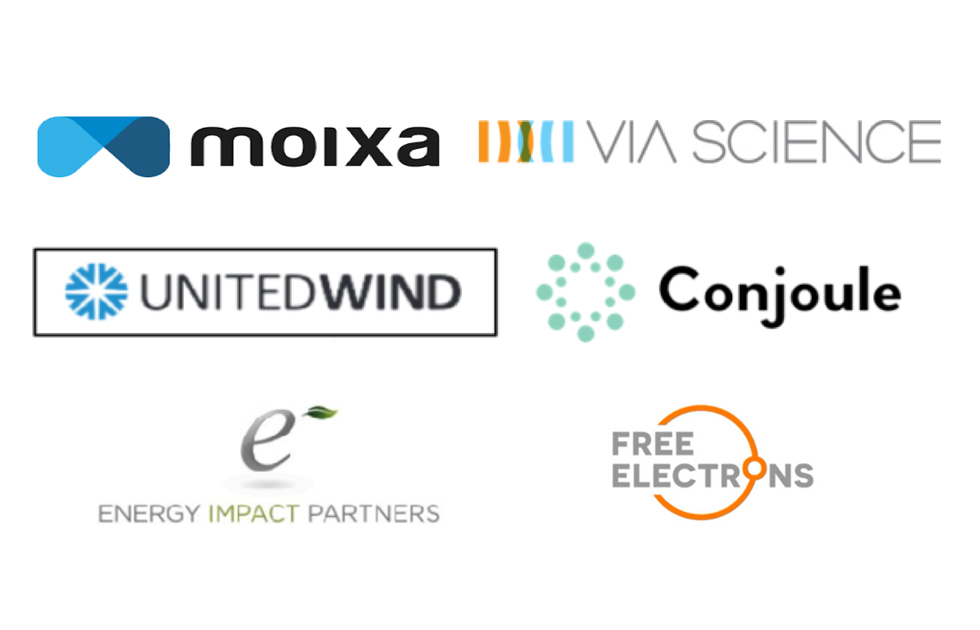 Case study: New Social Infrastructure Project (The Drone Highway Plan)

1.Useful business applications for drones and issues to be considered for business use.
Drones are expected to be used in various industries in fields such as disaster response, agriculture, infrastructure inspection, surveying, and logistics. We expect to see significant growth as an emerging market and by FY2020 it is poised to see an increase of around ten times that of FY2015.
To enable future practical application of this new technology, there are four essential elements: Drone itself, communications, weather, and maps. There are also several problems related to these elements that have yet to be overcome.
For example, there is the problem of determining flight routes to reliably reach each destination. In addition, there are many technical problems and physical obstacles such as power transmission towers and the development of batteries capable of long-distance flight.
Therefore, in order to contribute to the realization of safe and secure drone technology throughout society, Tokyo Electric Power Company Holdings, Inc. has entered into a strategic partnership with Zenrin Co., Ltd. for the implementation of the drone highway plan.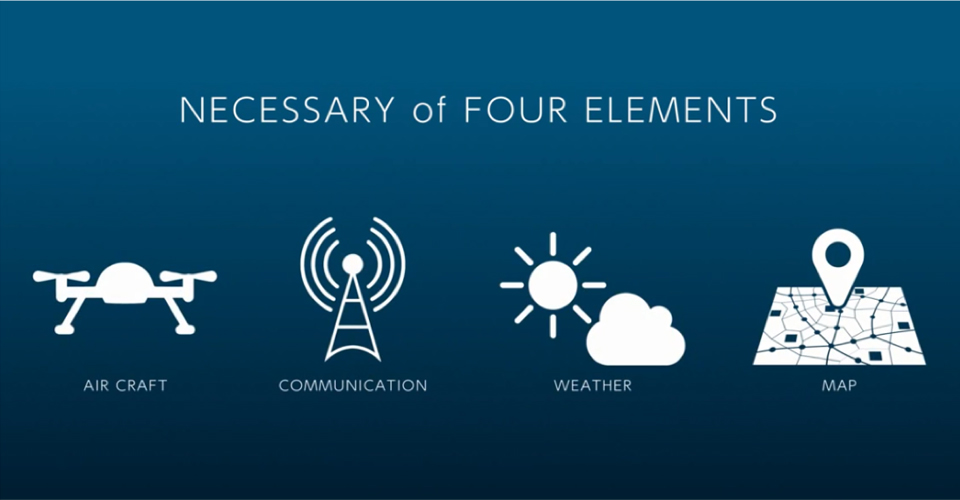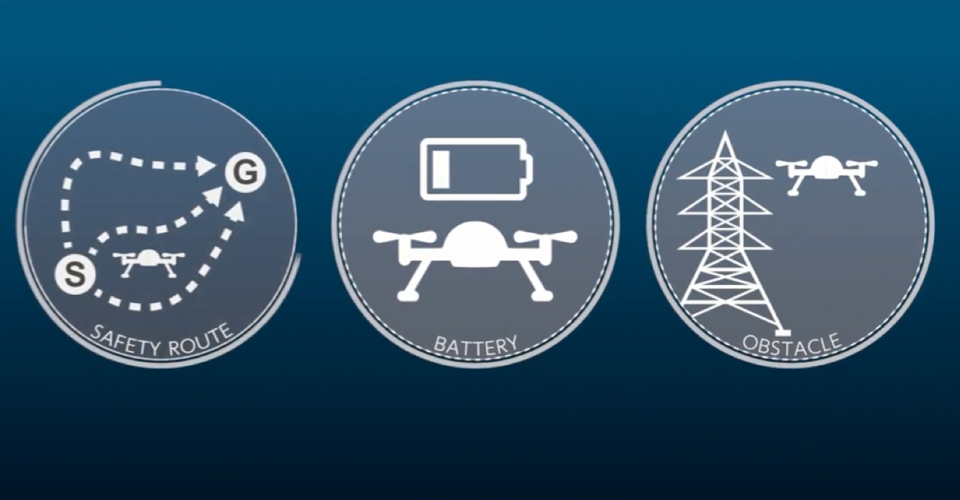 2.Details of the drone highway plan
By constructing a 3D map of all electric power facilities such as power transmission towers and substations, it will be possible to prevent drones from getting too close such facilities. This reduces the risk of drones coming into contact with obstacles and crashing, enabling safe and secure flights.
When viewing a transmission line network from above, it has a similar configuration as road networks that connect the city center to the suburbs. This means that flight routes to each destination can be set to follow the transmission lines. Such routes can be referred to as a "drone highway". This concept enables flights that remain reliable and safe all the way to the destination.
It is possible that drone batteries run out mid-flight, causing them to be unable to reach the destination. To prevent such cases, we plan to construct drone ports at locations along the drone highway. These ports could be used as a place for drones to land for charging, inspection, and servicing, also could be used for drone parking./p>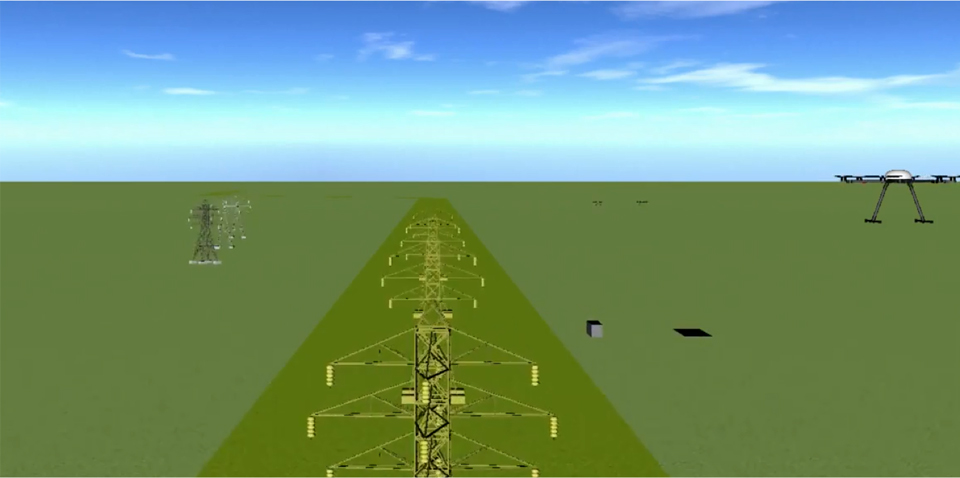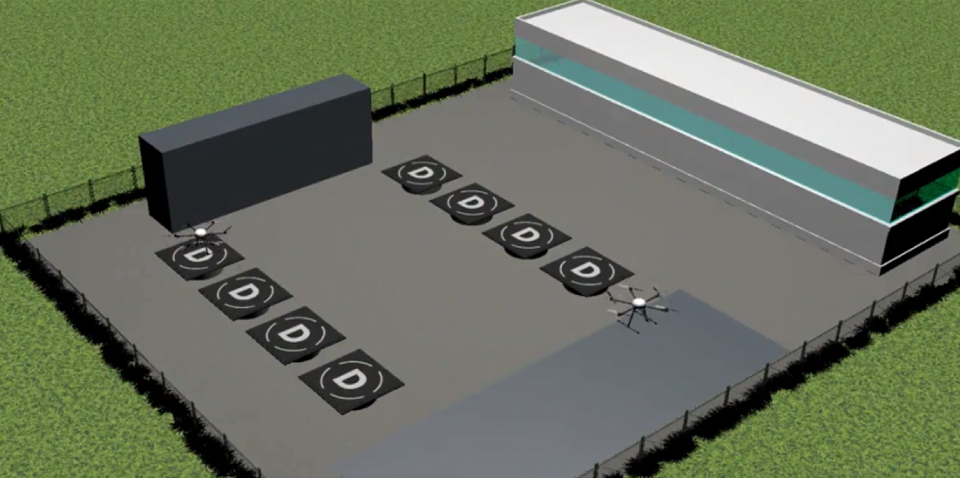 Case study: IoT platform business
We construct and provide an IoT platform for open facility data analysis as a service.
In addition to the power generation industry (thermal, wind, hydro, etc.), we also hope to expand these services to other industries.
This allows the effective sharing of best practices and technical elements common to various industries.
We aim for collaboration over a wide area centering on companies in Asia.