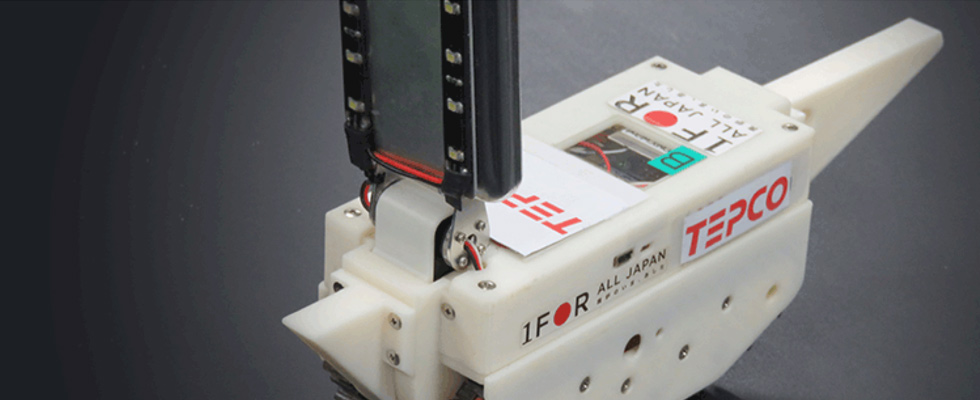 Background
Robots are used at the Fukushima Daiichi Nuclear Power Station to perform decommissioning investigations and work in areas with high radiation where humans cannot be present for long periods of time. In order to ensure that decommissioning work progresses in a thorough manner, TEPCO independently developed this "Smartphone Robot", a robot remotely operated by use of a smartphone.
Main Results
Smartphone Robot Used for Apparatus Hatch Inspection of Primary Containment Vessel (PCV)
Inspection for the presence of leakage from device hatch-seal parts was performed remotely in Nov. 2015 by the use of a smartphone robot due to the confirmation of high-radiation puddles of water near device hatches of the Unit 3 PCV of the Fukushima Daiichi Nuclear Power Station. Issues such as "remote operation from low radiation location", "passage of a narrow crank", and "ability to move over maximum 50-mm level differences" were resolved and the inspection was successfully completed without any problems.
Smartphone Robot Specifications
Size
319 mm (L) x 77 mm (W) x 105 mm (H)
Weight
787 g
Mobility
Directions
Forward, reverse, and pivot rotation
Level difference
Max. 50 mm
Gap
Max. 70 mm
Power supply
Lithium ion batteries
Functions
Tilt camera and LED lighting
Operating time
Max. 2 hrs., 20 min.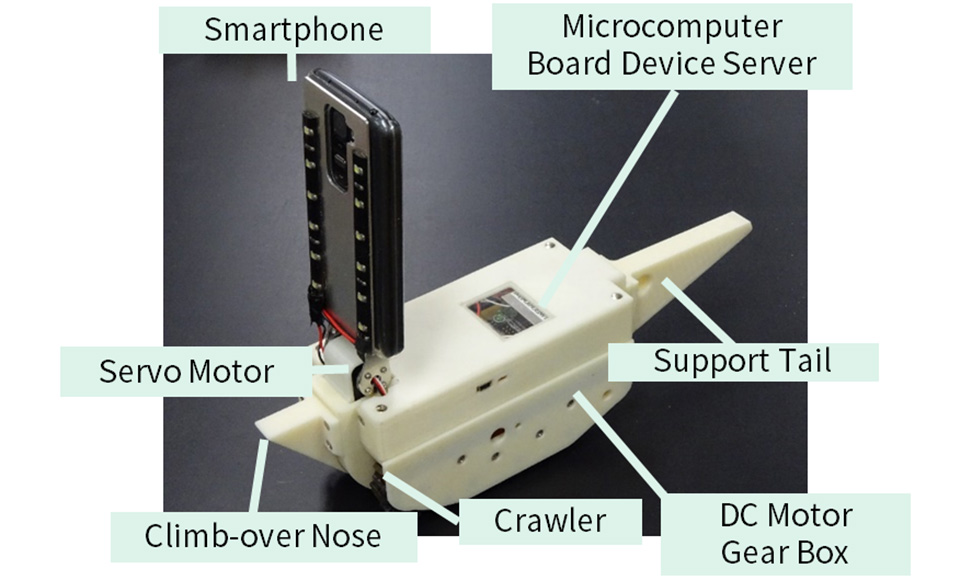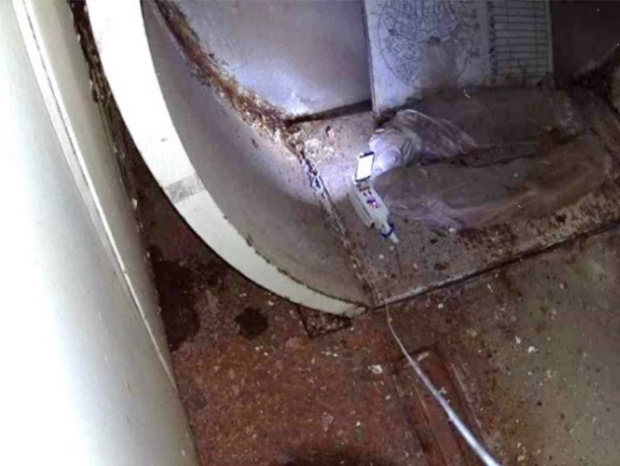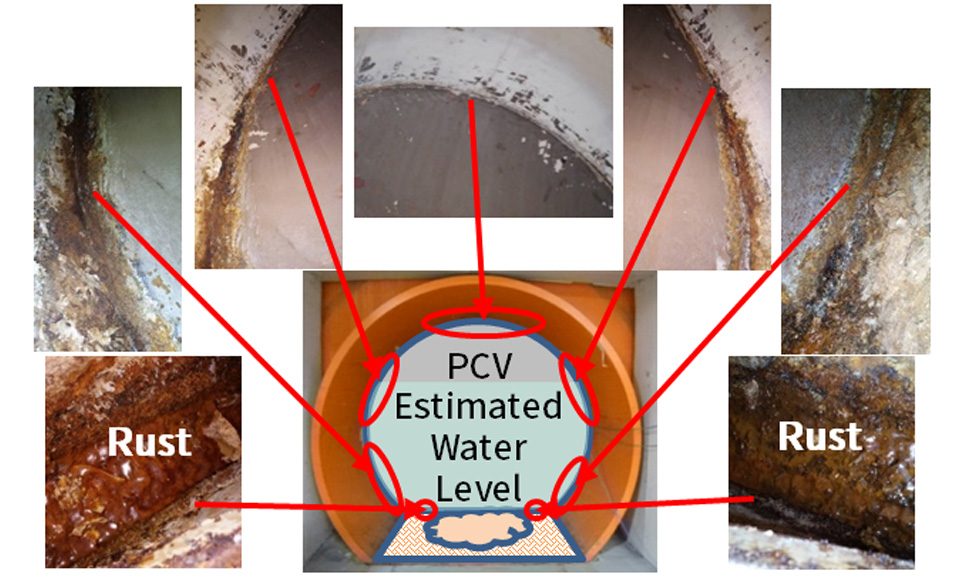 Applications and Examples of Results
Utilizing a smartphone, 3D printer, and consumer parts, we developed this robot in a short period at low cost to use in the harsh environment inside a nuclear reactor building. We plan to use the knowledge and experience gained in developing this robot, as well as open innovation, to develop other robots in the future that can be utilized in a variety of environments such as power stations.