Kawasaki Battery Testing Facility
Overview
This is a battery evaluation and testing facility for large lithium ion batteries. This facility can safely test and evaluate various types of batteries from small storage batteries used for personal computers to storage batteries for electric vehicles, and up to large storage batteries for use in electric power systems needed for the installation of large-scale renewable energy. A maximum of 20 sets of batteries can be tested at the same time.
Basic performance of lithium ion batteries as well as long-term performance changes of such batteries in various applications can be quantitatively evaluated.
Facilities include a battery control room, test equipment room, battery building, and exhaust gas treatment equipment.
Facilities
Test Equipment Room
Charge/Discharge Test Equipment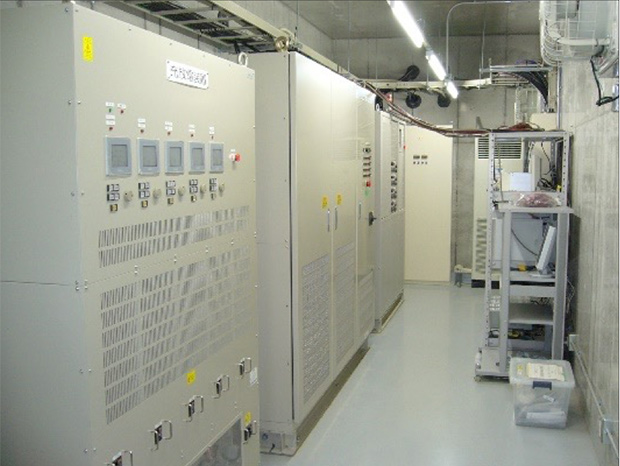 Battery Building
A maximum of 20 sets of evaluation batteries (lithium ion batteries) can be tested here at one time.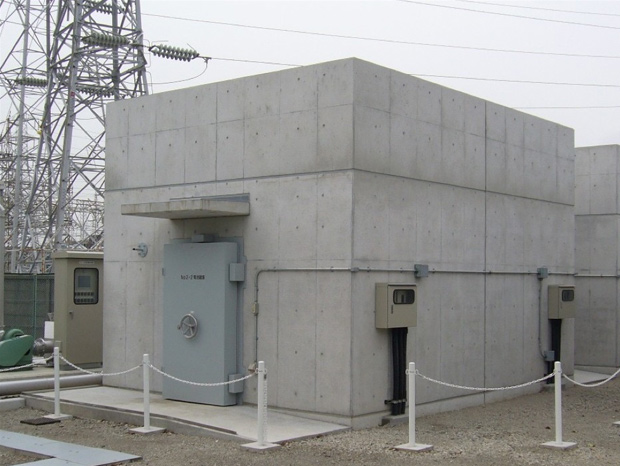 Exhaust Gas Treatment Equipment
The battery building and exhaust gas treatment equipment are directly connected so that gas generated if there is a battery malfunction is not directly exhausted to the exterior of the building but rather generated gas and smoke is detoxified by two-stage treatment using wet and dry scrubbers (suction devices).