Evaluating the Consistency and Oil Content of Ultra-Small Amounts of Grease
Background
Grease is applied to switch operation mechanisms to allow the component parts such as gears and springs to operate smoothly. Grease that has been used for a long period of time can cause sticking and prevent operation of mechanical parts due to the installation environment, such as from dust and moisture in the atmosphere, as well as deterioration due to mechanical shearing and heat. Although the grease evaluation method standardized by JIS requires tens of grams of grease, this JIS evaluation method cannot be used for our evaluation because the grease applied to operating mechanical parts consists of an extremely small amount on the order of micro or milligrams. We developed a method to evaluate the deterioration of ultra-small amounts of grease.
Main Results
Examples of Deterioration Mechanism of Actual Equipment Grease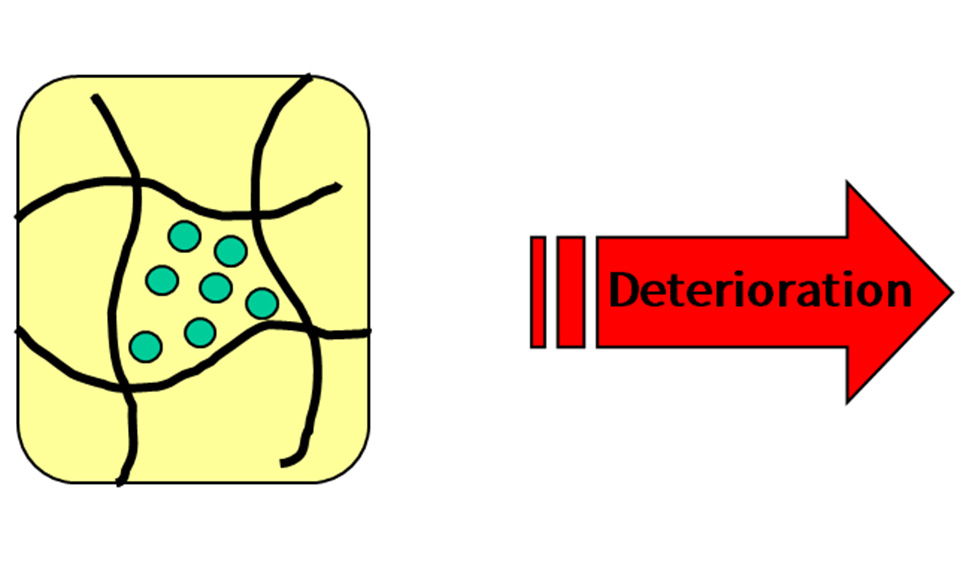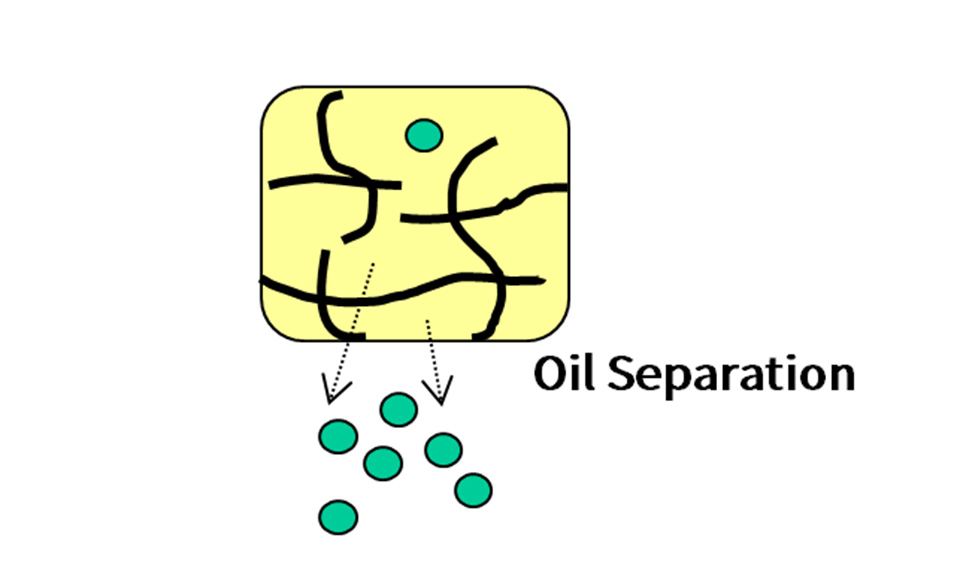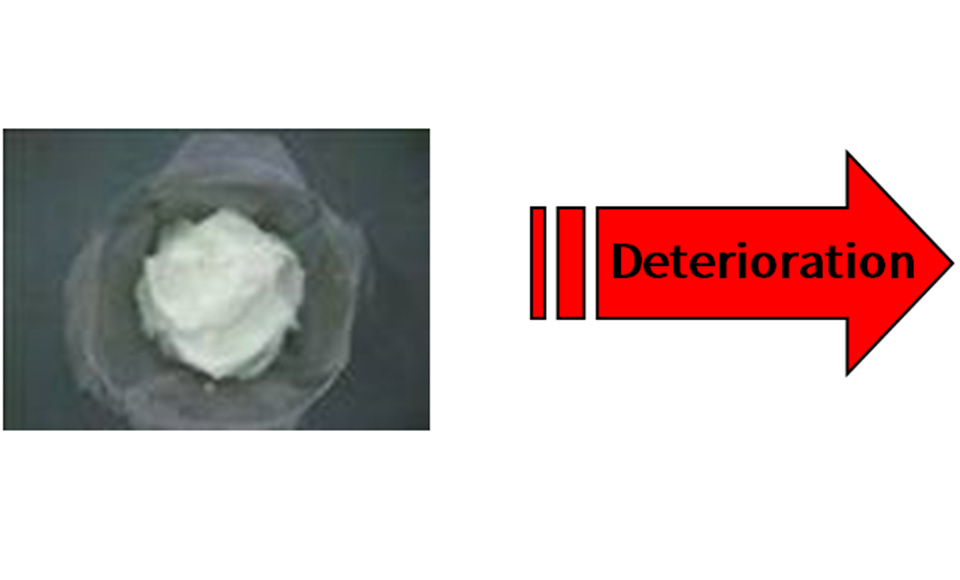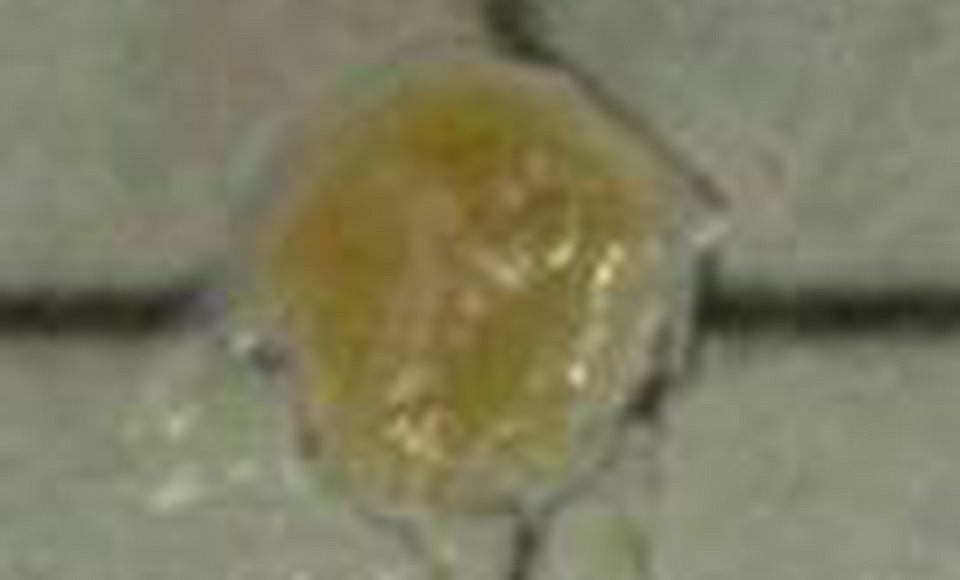 Microgram-Order-Grease Consistency (Micro-Consistency)
The micro-consistency is calculated from the surface area of the spread grease when a weight is placed on the collected grease.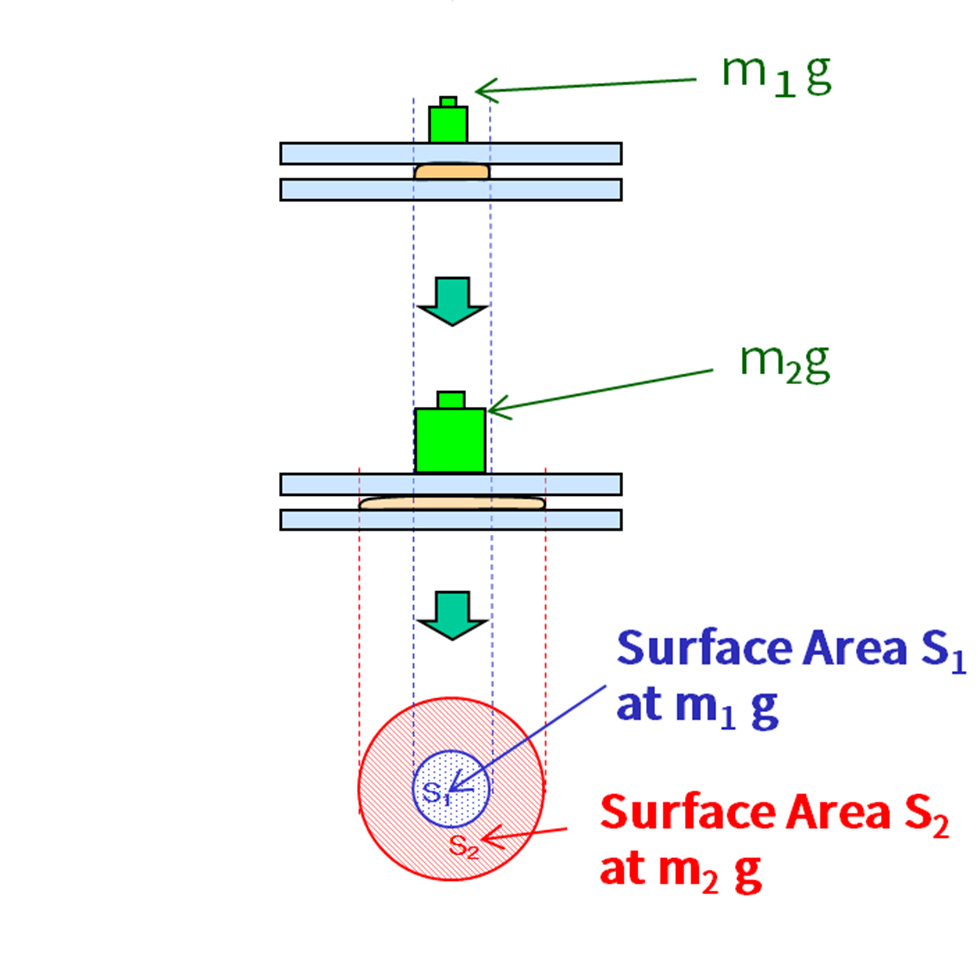 Microgram-Order-Grease Oil Content(Micro-Oil Content)
The micro-oil content is calculated from the amount of oil absorbed with an oil-absorbent sheet.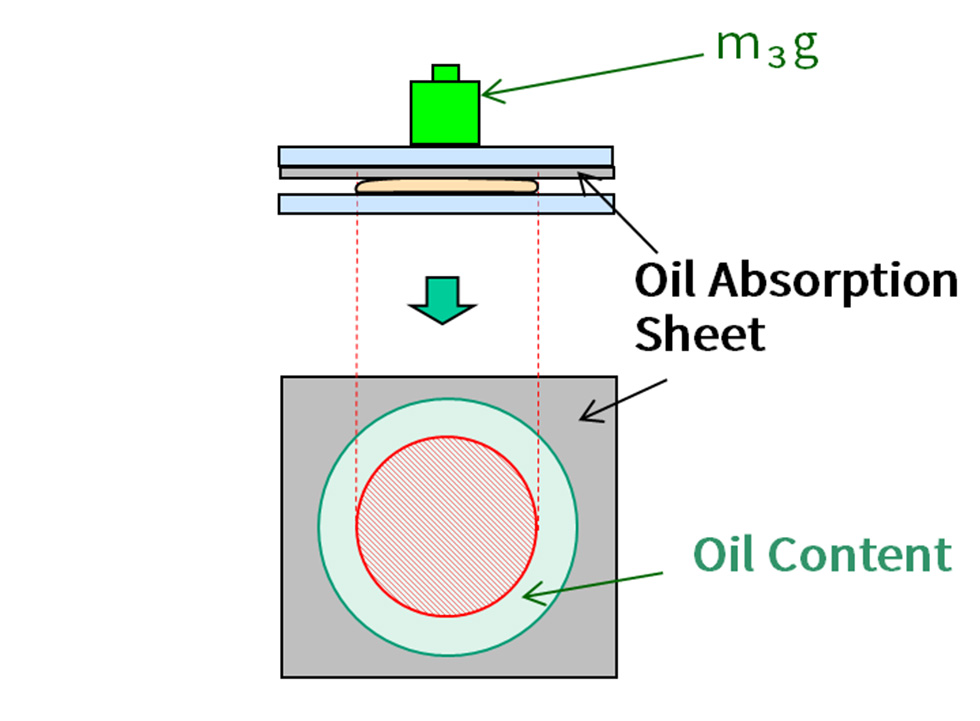 Measurement Results of Micro-Consistency and Oil Content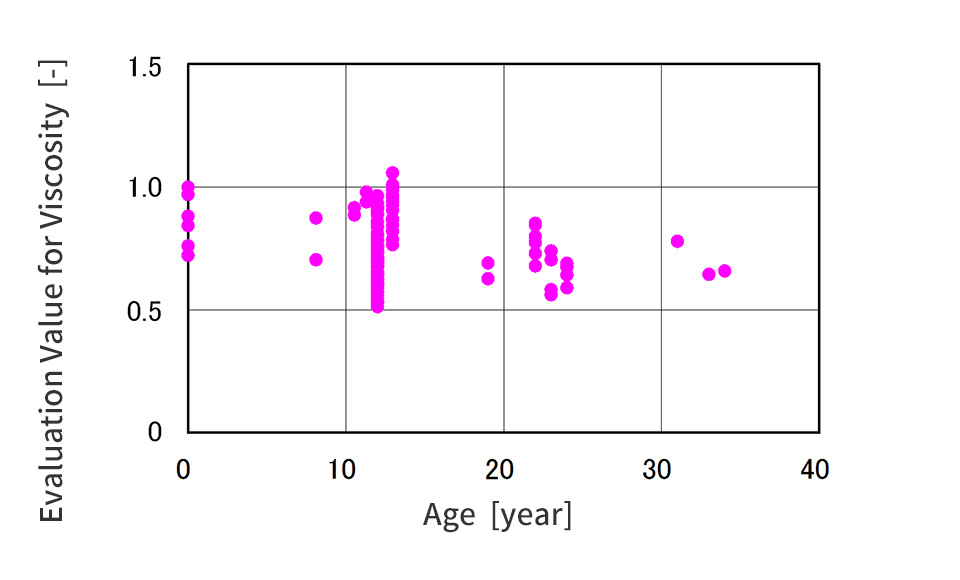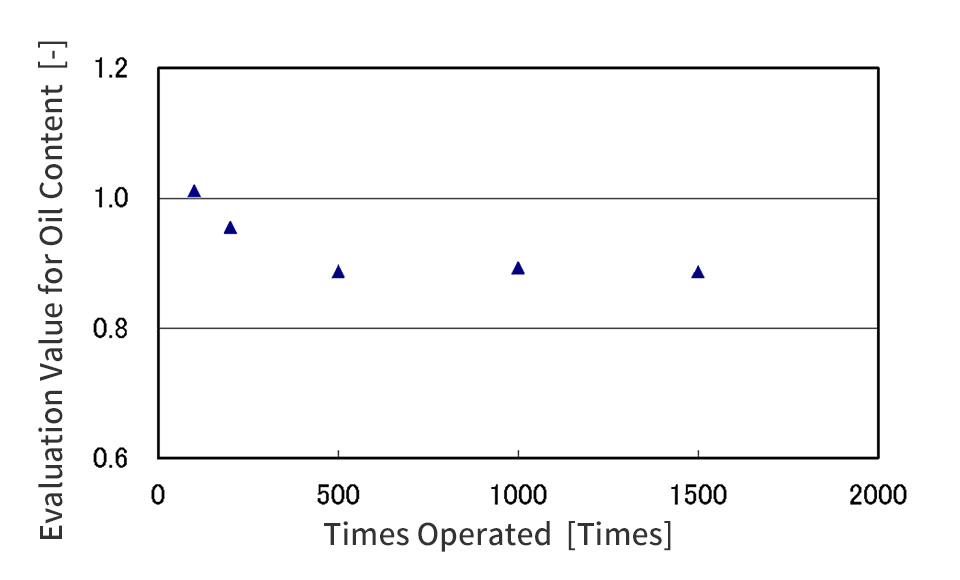 Main Results
We developed methods for measuring the consistency and oil content of ultra-small amounts of grease (microgram order) obtained from actual device drive parts, as well as methods for evaluating the extent of grease deterioration.