Research on Facilities Corrosion Evaluation and Countermeasure Technology for Stabilizing Decommissioning Work
Overview
1. To maintain the function of facilities required for the long-term decommissioning work of the Fukushima Daiichi nuclear power station, we have been developing various corrosion mitigation methods and applying them to the facilities.
2. Corrosion mitigation activity of the spent fuel pools shortly after the Fukushima Daiichi accident.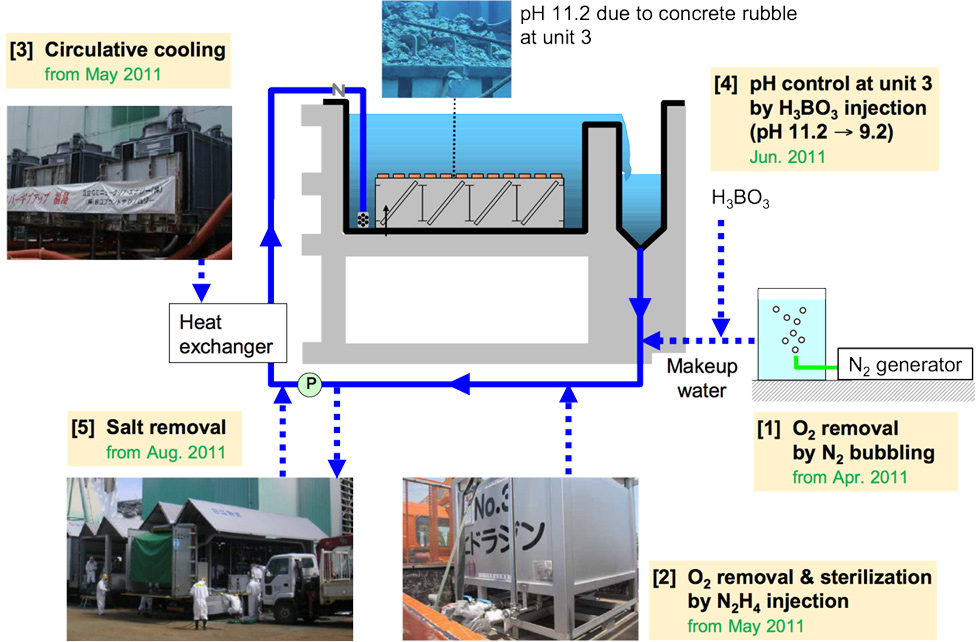 3. Field corrosion survey of various facilities in Fukushima Daiichi NPS.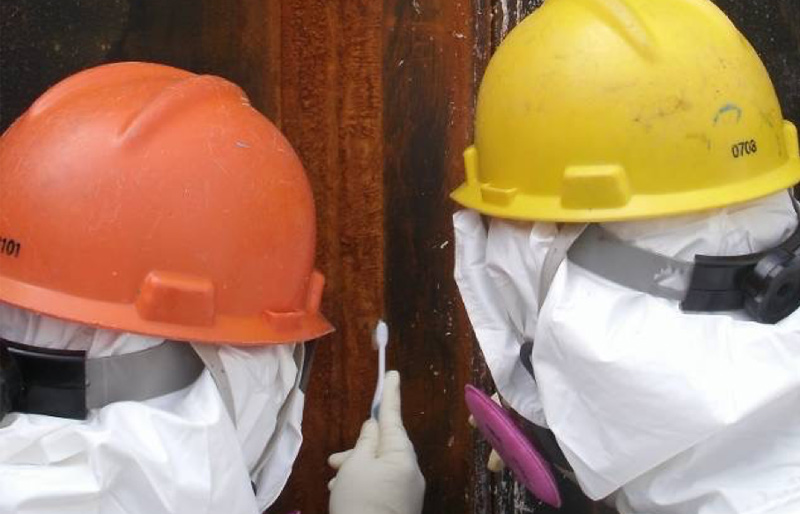 4. Development of the criticality control technique which can achieve corrosion mitigation of carbon steel components simultaneously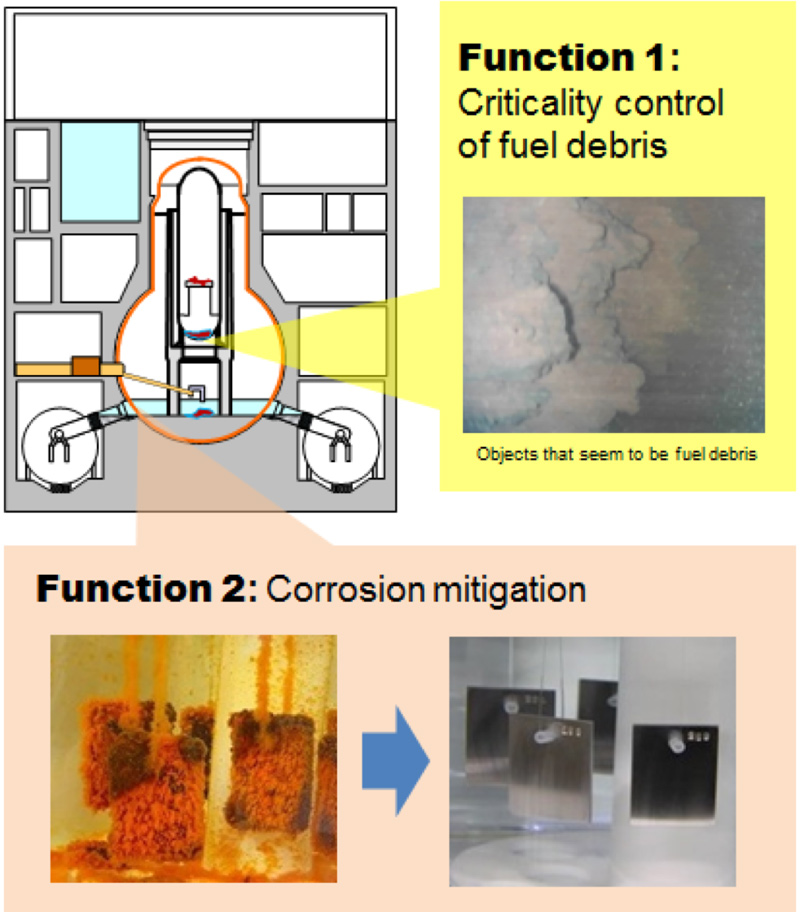 5. Development of corrosion mitigation technique for adsorption towers used in contaminated water treatment systems