Expanding Business Areas Through Advanced Technology
Smart Grid
Through our next-generation energy supply system that combines power and communications infrastructures, we hope to achieve a balance between the supply and demand of electricity, effectively use renewable energy, reduce transmission losses, and provide a stable supply of power through the adoption of control systems that utilize new communications technology.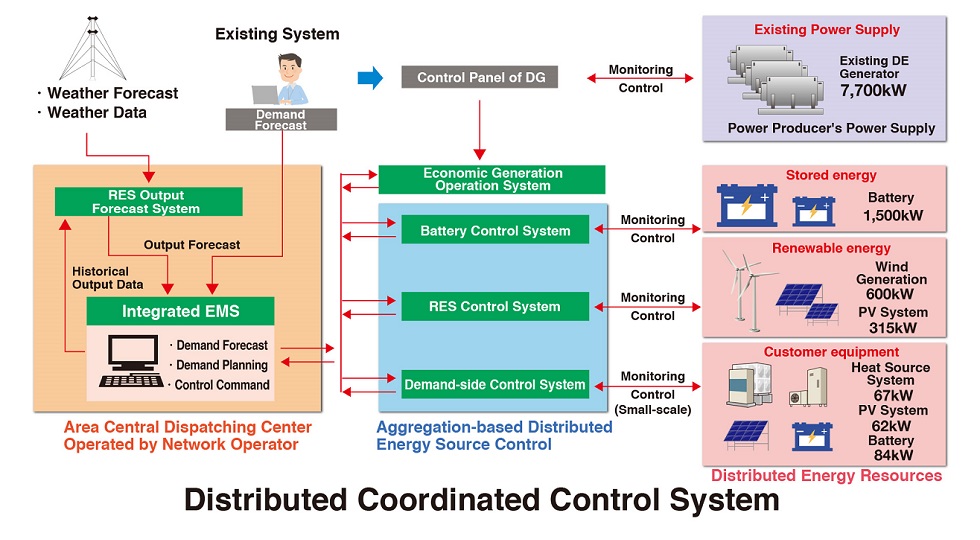 Renewable Energy
It is our goal to increase the use of renewable energy, aiming to operate a fair and neutral transmission and distribution network.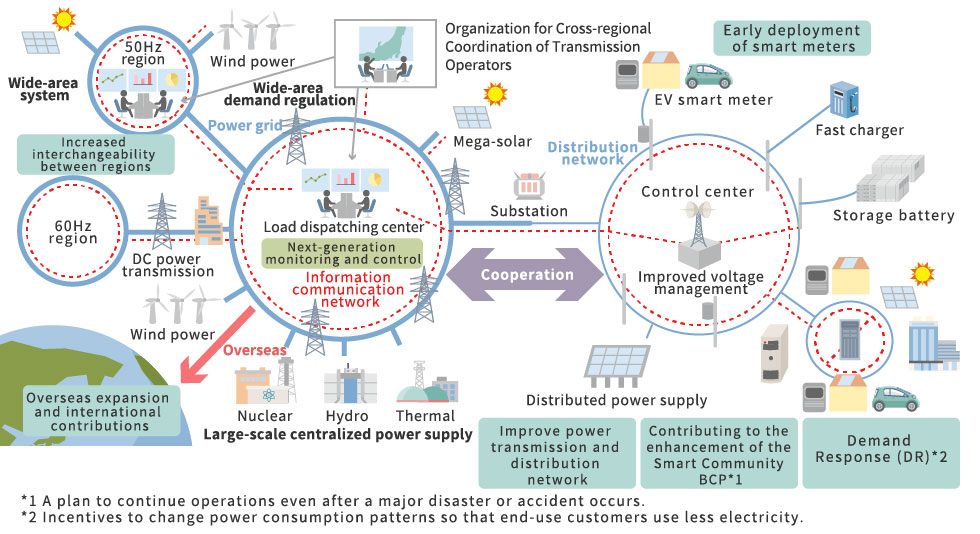 Development of an Overhead Transmission Line Diagnostic System Utilizing AI
In collaboration with Tecnos Data Science Engineering, Inc. (TDSE), we are developing a system that utilizes artificial intelligence (AI) to automatically detect transmission line faults from video footage captured by helicopters flying over power transmission lines in mountainous areas that have limited access for maintenance workers. We aim to introduce and operate this system in the first half of 2018. Through the development of this system, we also aim to be able to automatically detect faults from video footage taken by drones that are currently under consideration for transmission line inspection work.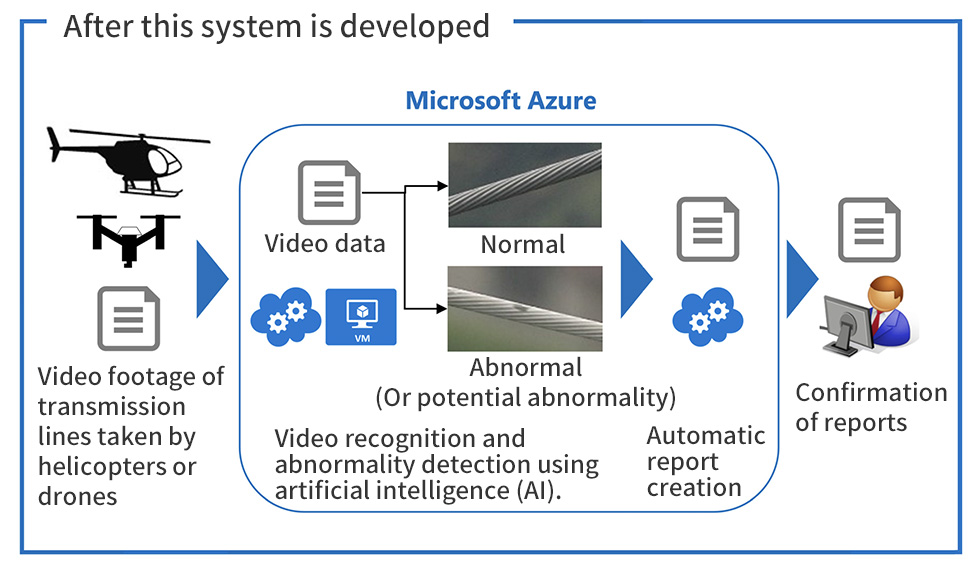 IoT Platform Business
On February 15, 2018, Energy Gateway Inc. was established as a company to implement this business. They started operations in April 2018. We provide services using an IoT platform to visualize changes in electricity consumption by type of home electrical appliance to alert users to a failure to turn off lights or excessive use of electricity. We plan to provide more products and services such as home monitoring that meet customer lifestyles according to the estimated amount of electricity consumption, temperature, and other relevant information.
In the future, we plan to cooperate with the business in Japan and abroad that provide such services in order to contribute to customers' peace of mind, safety, and convenience.